I have seen Pinterest show off very cool ideas, images and talents, which is why I will never learn or benefit from it. My photos suck, and my crafting, cooking and house-organizing abilities are even worse.
Hey, I could see the floor this time!
At least I didn't light my kitchen on fire!
Um, gross?
I do make a mean poster though.
In vaguely related news, I finally put my "Normal is not as important as laughter" on a mug as requested: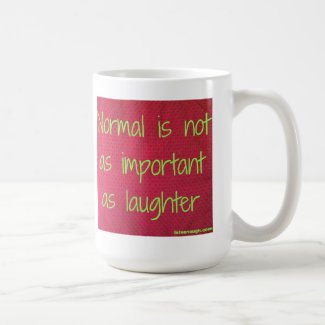 Normal is not as important as laughter mug
by
LateEnough
What other posters did y'all want done? And as what? I think most of the anti-inspiration pictures are in this album. I haven't uploaded many of my more serious ones probably because I don't make them as often. Either way, let me know here in via email, and I will get on it.