A Memorial Day video tribute to the American Solider from the History Channel's website. I cried. But at least I'm not writing about American Flag hot pants this year.

Click here if you can't see the video.
To cheer you up a bit, here are places that I've been to over the last few weeks. Click on the titles to visit the people who I love and/or love me depending on if I wrote a piece that was really rude:
– Ten Questions My Toddler Asked That I Couldn't Answer. I don't have anything to add to the title. Sadly. But I encourage you to click here to laugh at me.
– My Mom And I Hang Out Without Our Entourage But With The Junior League. My mom invited me to the Book and Author Dinner in Richmond because I'm a writer. Aren't moms the best? I also learned that the Junior League is not as weird as I thought.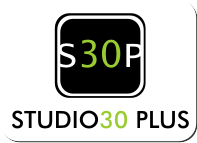 – Dude, 1990 Was Rad! If you were cognizant enough to enjoy 1990, you will want to read this post. Click here to enter my time machine.
– Forget Father's Day! Get This Book For Your-Mama-Self. I reviewed Amy Wilson's book, When Did I Get Like This?, which is a funny and down-to-Earth series of essays on motherhood. I'm giving away a signed copy. Click here to enter.
– Warning: Don't Read The Book Jacket. It Will Ruin The Book. I also reviewed book jackets and other terrible summaries of books that are ruining the publishing industry or at least my happiness.
Oh and my BlogHer Ticket giveaway is going on for another week. I'm not patient enough for two-week-giveaways, but I'm trying. Click here to have fun without me.
Have a safe and thoughtful Memorial Day weekend.
Or just don't puke on your neighbors.